HOW TO ORDER
---

Browse Items by Category: Your guide to browsing the online store is to use the main navigation menu,
which has the names of the different product categories ( Unstitched Full Set, Unstiched Single Piece, Bags )
Select the item: Each subcategory of products can be sorted based on price, name, and color, etc on the Site.
Once you see an individual item in this menu you may click on that item to get more details about item description, product information.
And also check your destination for availability for shipment.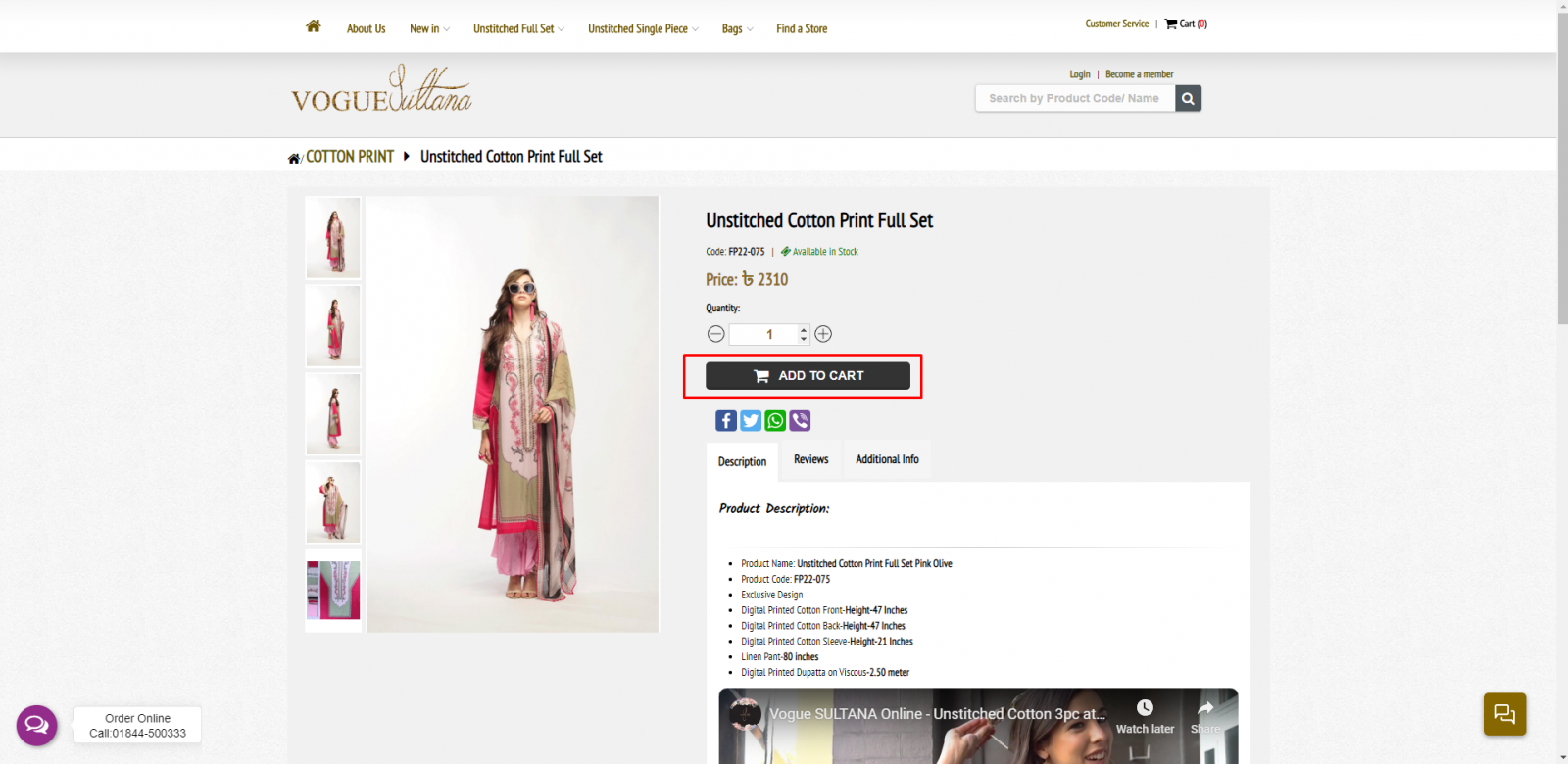 Add item to your virtual shopping Cart: Click the item and press the ADD TO CART button to add the Item to your bag.
From there you can finalize your shopping and go for CHECKOUT or else you can CONTINUE SHOPPING.
CONTINUE SHOPPING will redirect you to the main page for more shopping and go to CHECKOUT will take you to for further process/final checkout.
Verify Billing and Shipping details: If you are checking out you have to enter your shipping address for shipment,
as we have your billing address stored in our system or as the user you have to provide all billing and shipping information as on required fields.
Thanks, your order has been placed successfully
Now: Our customer manager will call You for confirmation.
Note: For more information call us.